Sweetgrass Restaurant & Porch, North Charleston SC
Guests of our hotel won't have to stray far to enjoy a delicious meal during their stay! Sweetgrass Restaurant and Porch in North Charleston, SC is the ideal place to enjoy breakfast, lunch, dinner, or drinks, all year-round! Featuring an eclectic menu of tapas-style southern classics, each of your dining companions are sure to enjoy their meal.
Please Note: Due to COVID-19, services such as restaurant hours may vary based upon hotel occupancy. Housemade food items are made daily and avaialble in our marketshop.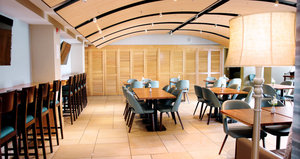 Restaurant & Porch
Open daily for breakfast, lunch, and dinner, guests can choose from a wide variety of southern classics to enjoy during their visit to our delicious on-site restaurant. Take a seat on our beautiful porch or enjoy your meal in our stylish dining room, the choice is yours!
In the morning, guests can enjoy a breakfast buffet or order something from the extensive menu of a la carte breakfast treats. Lunch and dinner is served tapas-style, perfect for sharing with a partner or group! With a focus on fresh, local produce, you're sure to enjoy an authentic and delicious meal during your visit to Sweetgrass Restaurant & Porch, South Carolina.
Hours of operation: 6 AM- 11 PM.
View our breakfast menu.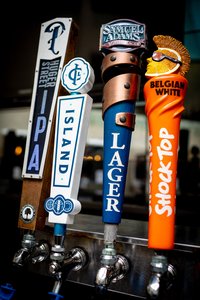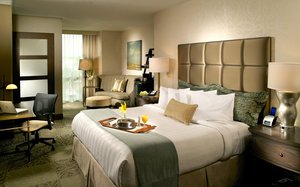 Room Service
Looking to enjoy a meal from the comfort of your spacious guest room? Select anything from our incredible menu and order it right up to your room! Ideal for guests looking to relax after a busy day spent exploring Downtown Charleston, our room service options are available in accordance with the restaurant's operating hours.
Book your stay at the Crowne Plaza to enjoy easy access to incredible dining at the Sweetgrass Restaurant & Porch, North Charleston, SC.