King Feature Room
Our King Feature Room is ideal for business travelers coming to the area, or a couple looking to enjoy a romantic escape in North Charleston! Enjoy a relaxing night's sleep on 7 layers of bedding, or catch up on some of your favorite shows with our 42-inch TV featuring channels like HBO!
Throughout your stay, make sure to take advantage of all the amenities offered in our charming hotel! Our close proximity to the airport ensures guests can enjoy use of our airport shuttle, getting them to and from the airport with ease. After a restful night's sleep, take advantage of our perfect location and explore the area!
Make sure to visit the Tanger Outlets Charleston to enjoy incredible discounts on brand-name items. Additionally, guests can travel into the city of Charleston using the easy-to-navigate North Charleston Shuttle!
Our friendly staff are always on hand to ensure your trip to Charleston is an unforgettable experience! Book a stay in our charming King Feature Room today!
Gallery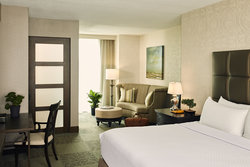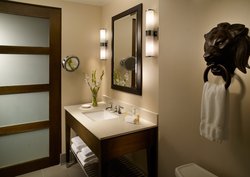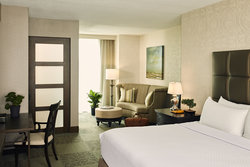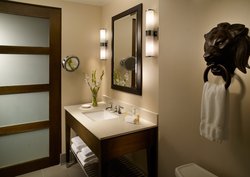 Amenities
42" Flat-Screen TV
Keurig Coffee Machine
7-Layers Of Bedding
Desk & Chair
Refrigerator
Microwave
Alarm Clock