Event Venue in North Charleston, SC
Looking for the ideal event venue in North Charleston, SC? Look no further than our expansive meeting space, located right in our hotel! Our conference center boasts almost 5,000 sq. ft. of space, spread across 6 customizable rooms.
Ideal for weddings, corporate meetings, family gatherings, and more, our spaces are ideal for all your North Charleston events.
Look our for our innovative new meeting space, IHG's The Studio in 2019! This modern space is ideal for collaborative meetings or an individual wok session.
Fill in our Event Space Booking Form to book your event with us today!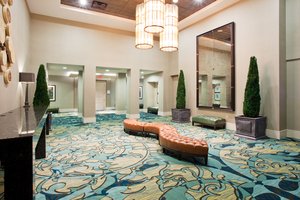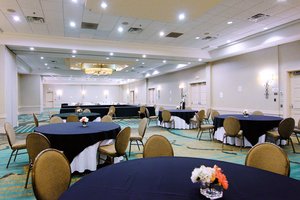 Event Space
Whether you're hosting a small gathering of 40 or a large wedding with up to 300 guests, we have the perfect event venue in North Charleston, SC for you. We offer a number of smaller meeting rooms that are ideal for more intimate gatherings, in addition to a spacious ballroom that can be set up to fit any kind of large-scale event style! Our restaurant, Sweetgrass Restaurant & Porch also features a number of private dining rooms-ideal for a business meeting.
For more information on our meeting & event space, check out our additional resources here: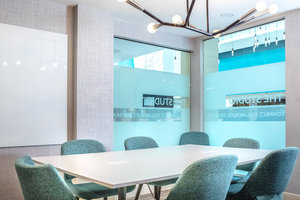 Services & Amenities
We offer a range of services and amenities to make planning your next North Charleston event a breeze! Our easily customizable rooms can be set up according to your specific needs, and we also provide equipment and services that make it easier for you to host the perfect event, including:
A 35 mm Slide Projector/LCD Projector/Digital Projector/Overhead Projector
Microphones
Plasma TV
Stage Lights
Plasma TV
And more!
Planning
Planning an event with us is a breeze, thanks to our on-site Meetings Director, who is well-equipped to guide and pull off a successful event. Additionally, we provide all of our meeting & events hosts with a helpful guide to plan their event, as well as a budgeting toolkit that will allow them to keep track of their expenses throughout the event planning process.
Planning Timeline
Expense Checklist

Catering
With incredible catering options from our on-site restaurant, Sweetgrass Restaurant & Porch, your guests are sure to enjoy a delicious meal during your event! Our restaurant is known for their tapas-style plates and southern staples, and our Meetings Director will work with you to create the perfect catering menu for your event.
Book our event venue in North Charleston, SC today!